Another picture of the PlayStation 5 development kit seems to have released on the web.
The latest news can be discovered on Twitter, where a user has uploaded a photo with the title "PS5 anyone?".
The photo appears to reveal two PS5 dev kits lying together, though there's been no official and real evidence that they're the real opportunity. It's worth noting, though, their presentation and display match with other pictures that have flowed earlier as well as a Sony design patent that has searched online.
PS5 anyone? pic.twitter.com/cBggZTIty4

— The Drunk Cat™ (@Alcoholikaust) November 30, 2019
The Verge's Tom Warren has also posted to announce that those are dev kits and to demonstrate that their design is to deliver them efficiently stackable for developers throughout stress tests.
Devkit
Devkits don't normally reveal a console's definitive design so if these are bonafide dev kits, they apparently shouldn't be considered as any sort of sign or hint of what we can anticipate when the PS5 launches and discharged towards the end of 2020. This is from of confusion as the V-shape of the dev kit and its tie-in with the roman number for 5 is great and absolutely distinctive. We'd believe any retail discharge would be a few smoother.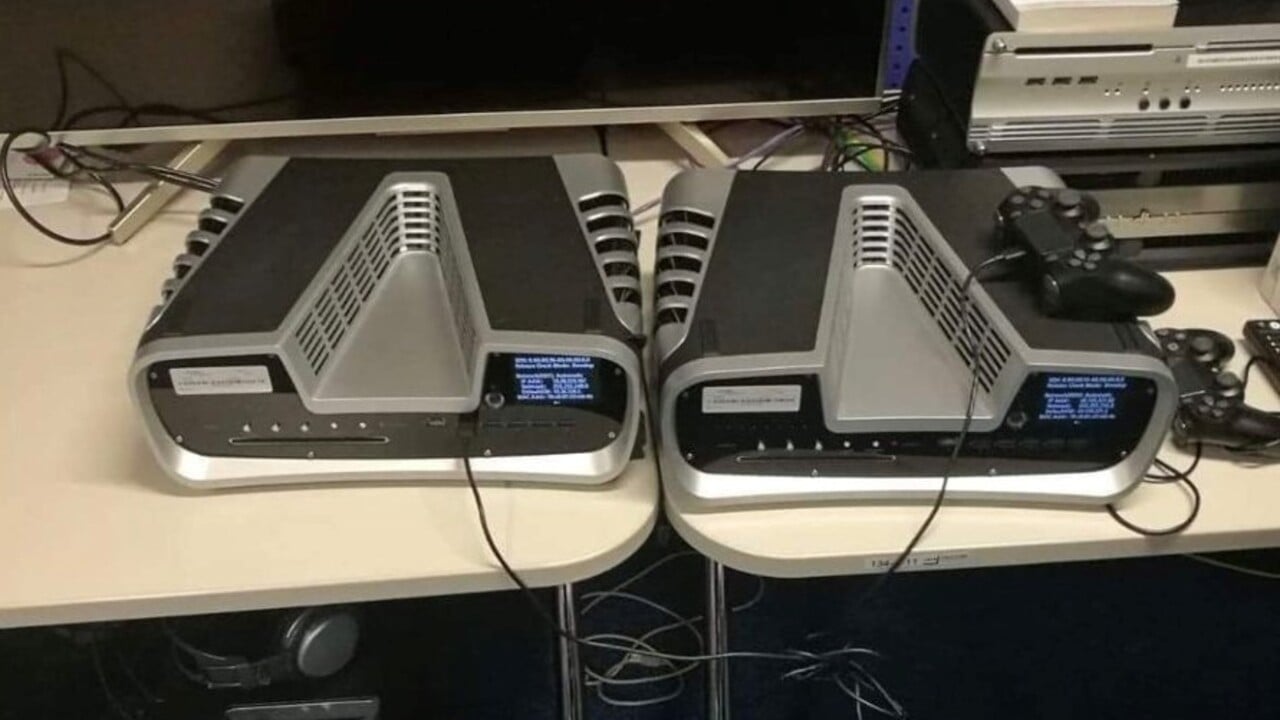 As such, we can't learn a large opportunity from the photo, although some have advised that towards the right of the consoles we're viewing a pair of DualShock 5 ideals. It's difficult to tell for sure, particularly given the most advanced patent leak implies the PS5 controller won't be far apart from the DualShock 4 in terms of display and features. But it does look like the most obvious controller in this picture is requiring a light piece on its top which levels up with the current patent's specification. Without any formal approval from Sony, however, nothing here is certain.
Regardless, as we're close to the end of 2019 we're assuming it won't be too much hard before we acquire to see the retail version of the PS5. In the meantime, this will surely do.