A 16 year old high school student at Michigan University complained that her teacher misbehaved and assaulted her on account of a political pin wore by her on her jacket. The pin showed 'Women For Trump' on it.
The victim, Sadie Earegood, said that her teacher asked the former to take out her pin ad give it to the latter. When Sadie denied by saying that everyone has their own opinion, her teacher forcibly took out the pin and put it on his own shirt.
The girl said, "he grabbed it and I pulled and I tried to put his hand away and he grabbed my shoulder."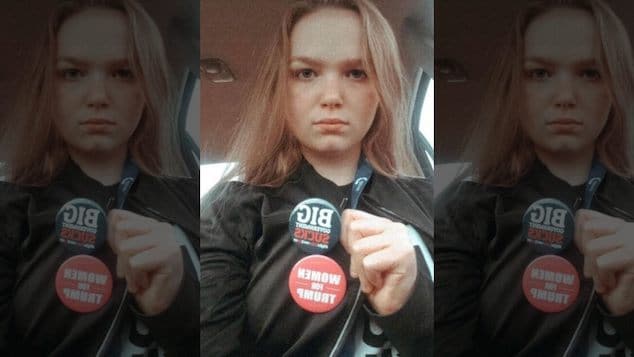 Sadie further said that she would not stop wearing the pin or expressing her views freely even after such an incident. She is free to express herself.
The complained was filed by Sadie's mother under charges of criminal assault. She also said, "he had no right to put his hands on her daughter's body over a pin or something else."
She further added that everyone has their own political beliefs and the law of their country gives them the right to freedom of speech. It was very sad to see a teacher who is thought to be free from any kind of discrimination creating such a mishandled situation himself.
The school authorities have assured the girl and her mother that proper action would be taken.