Agent Carter or Peggy Carter is a popular character of Marvel. We noticed her in the comic books and MCU movies and shows. She debuted in the MCU through the movie Captain America: The First Avenger. After that, she even got a solo show titled Agent Carter, but later the show was also canceled. The actress Hayley Atwell played the character of Peggy in the MCU movies and shows. She also did cameos in plenty of MCU movies.
Now the fans are thinking about the future of the character. Recently sources revealed that the character can return to the MCU. So keep reading to know everything about it:
About Peggy Carter 
Peggy Carter is the love interest of Steve Rogers/ Captain America, who met at the time of World War II. She is also the founder of S.H.I.E.L.D. She helped Steve Rogers to become the first superhero when he transformed. She also helped Tony Stark's father, Howard, in clearing his name when he was blamed for being a traitor.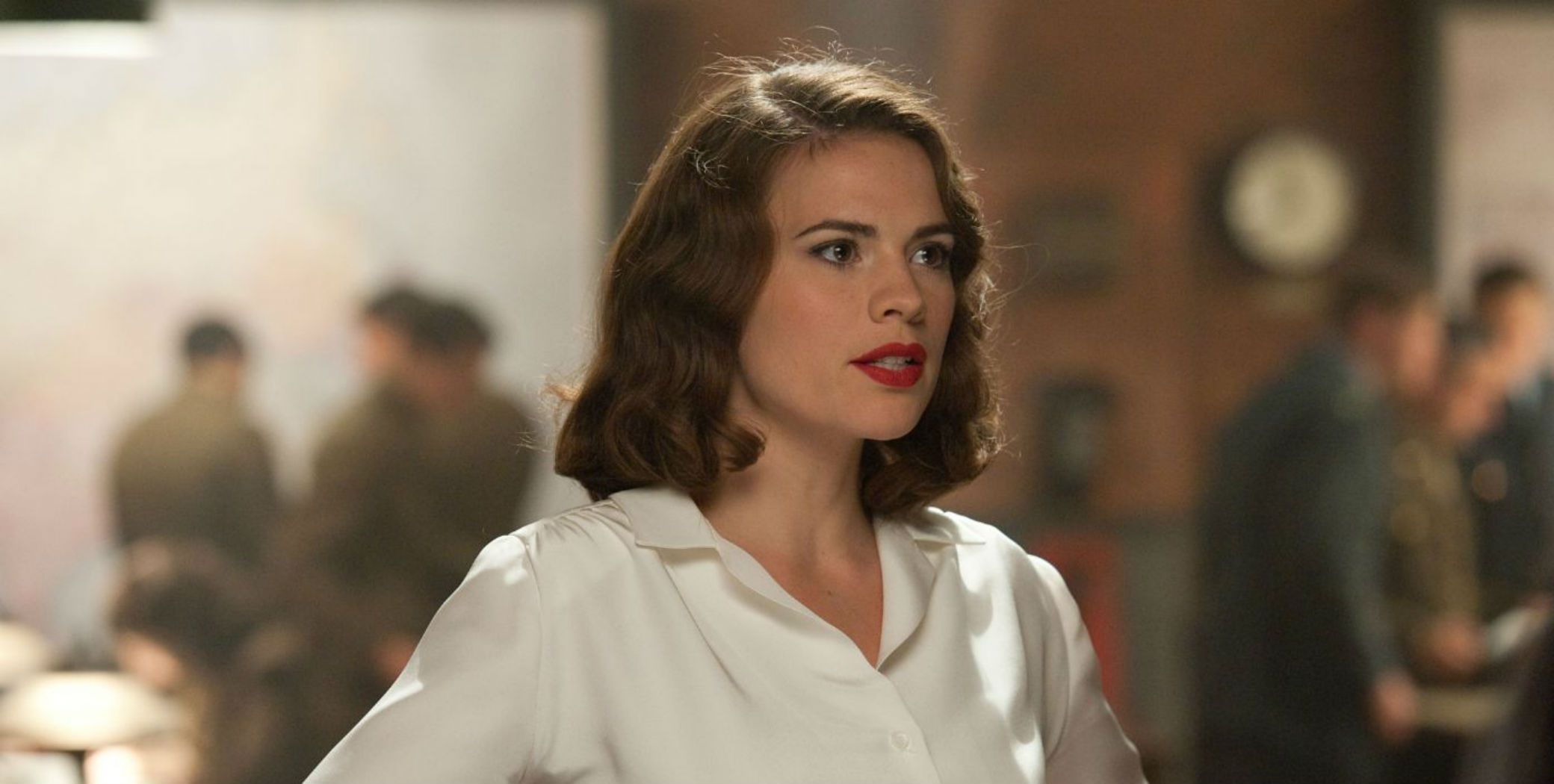 Hayley Atwell played cameos in the Marvel Cinematic Universe. The last time she appeared in Avengers: Endgame. She will also lend her voice for the character in the animated series What If…? on Disney+.
Atwell's Peggy Carter Return In MCU
So it is recently revealed that Marvel is planning the character of Peggy Carter in the MCU. This news is unveiled by We Got This Covered. They said that Marvel wants to bring back the character in the future projects. So if it will be true then it will be good news for the fans as they also want the character to return.
But Marvel not said anything about this news officially. But there are chances that it can happen.
Potential Story For Peggy Carter
The sources added that her story can set in the present day in MCU. Apart from this, no other details were revealed for her return. But if it happens, then we can also see the love story of Peggy Carter and Steve Rogers again somehow. For now, there is limited information on it; we will return with more updates.